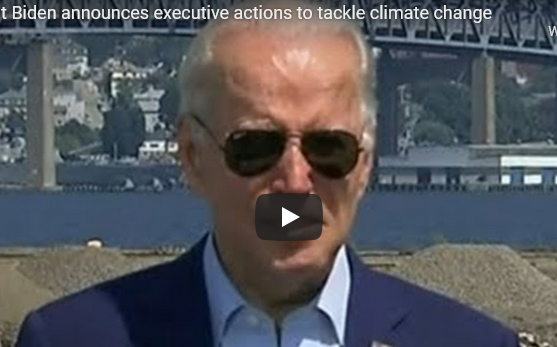 Joe Biden Announces Executive Actions on Climate Change, Promises More to Come
In a speech at the White House, Joe Biden announced a series of executive actions on climate change. This is the first step in what Biden promised would be a more aggressive effort to combat climate change. These actions include expanding wind power and other renewable energy sources. Biden also called on Congress to pass legislation that would put a price on carbon emissions.
Biden's announcement comes after he promised to make climate change a priority during his campaign. In his speech, Biden said that the United States has "a moral obligation" to address climate change. He also said that the country must lead the way in combating climate change, as it has done in the past with other environmental crises.
These executive actions are a good first step, but there is still much more work to be done. Biden has pledged to rejoin the Paris Climate Agreement and put the United States back on track to meet its emissions targets. He has also promised to invest $400 billion in clean energy over the next ten years. These are ambitious goals, but they are necessary if we want to avoid the worst effects of climate change.
Only time will tell if Joe Biden is able to deliver on his promises, but I am hopeful that he will be successful. The fight against climate change is one that we cannot afford to lose.
What do you think of Joe Biden's executive actions on climate change? Do you think they go far enough? Let us know in the comments!
In a speech at the White House, Joe Biden announced a series of executive actions on climate change. This is the first step in what Biden promised would be a more aggressive effort to combat climate change. These actions include expanding wind power and other renewable energy sources. Biden also called on Congress to pass…
In a speech at the White House, Joe Biden announced a series of executive actions on climate change. This is the first step in what Biden promised would be a more aggressive effort to combat climate change. These actions include expanding wind power and other renewable energy sources. Biden also called on Congress to pass…