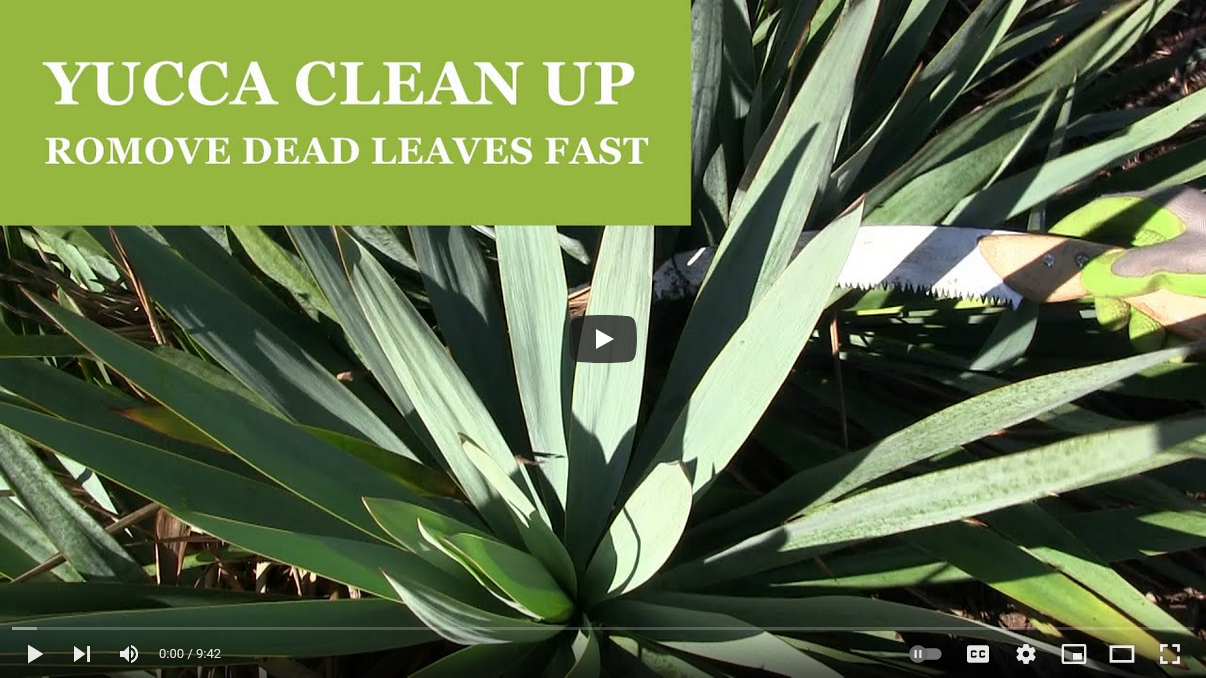 Easy Ways to Maintain Your Yucca Plants
Yuccas are excellent textural plants in the garden that are easy to grow and require minimal maintenance. After a year or so, you might notice some dead foliage in and around the clumps. While it's tempting to just pull the dead leaves off one by one, there's a better way! Here's a quick and easy guide to cleaning up your yucca plants.
First, identify the dead leaves. You can tell if a leaf is dead if it's brown or yellow and feels papery to the touch. Once you've identified the dead leaves, it's time to remove them. The best way to do this is to grab ahold of the leaf near the base of the plant and give it a sharp tug. The leaf should come off easily. If it doesn't, try wiggling it back and forth until it comes loose.
Once you've removed all of the dead leaves, take a look at the clump as a whole. If any of the stems are looking dried out or weak, go ahead and trim them back. You can use pruning shears for this or, if the stems are particularly thick, you might need to use a saw. Either way, trimming back the dead growth will encourage new growth in the spring.
By following these simple steps, you can easily maintain your yucca plants and keep them looking their best. Plus, by removing dead leaves and trimming back weak stems, you'll encourage new growth in the spring! So get out there and tidy up your yuccas!
Yuccas are excellent textural plants in the garden that are easy to grow and require minimal maintenance. After a year or so, you might notice some dead foliage in and around the clumps. While it's tempting to just pull the dead leaves off one by one, there's a better way! Here's a quick and easy…
Yuccas are excellent textural plants in the garden that are easy to grow and require minimal maintenance. After a year or so, you might notice some dead foliage in and around the clumps. While it's tempting to just pull the dead leaves off one by one, there's a better way! Here's a quick and easy…